GREEN CITY NETWORK - CHALLENGER MEMORIAL
---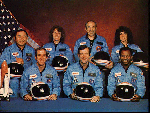 Challenger Memorial song
by
george greenville butler
---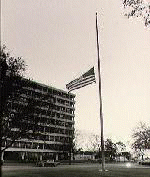 With the Challenger's loss
the Nation mourned
and flags through-out the Country
flew at half-mast
---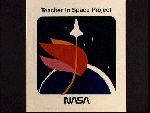 Ironically the patch designed for the Teacher in Space project seemed at times illusionary, reminding all of the tragedy, but today there is renewed hope for there have been Challenger Learning Centers established through the United States and Canada teaching about space and about life. So hopefully the Challenger crew's death and their family's sacrifices will never be forgotten and their memory will nurture goodness.
---
Challenger Resources
---
another data correlation project by..........
© 1995-20013 Green City Network
All Rights Reserved
Revised 07-02-2013